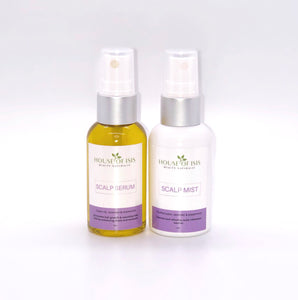 Ingredients: 
Scalp Mist: Purified water, lavender & peppermint.
Scalp Serum: Castor oil, lavender & chamomile
Directions: 
Shake well.
Pump directly on to hair or skin and massage in applied oil.
Benefits:
This kit cleanses and refreshes the scalp in-between washes. It also stimulates hair growth & nourishes hair follicles enhancing both sheen and moisture.